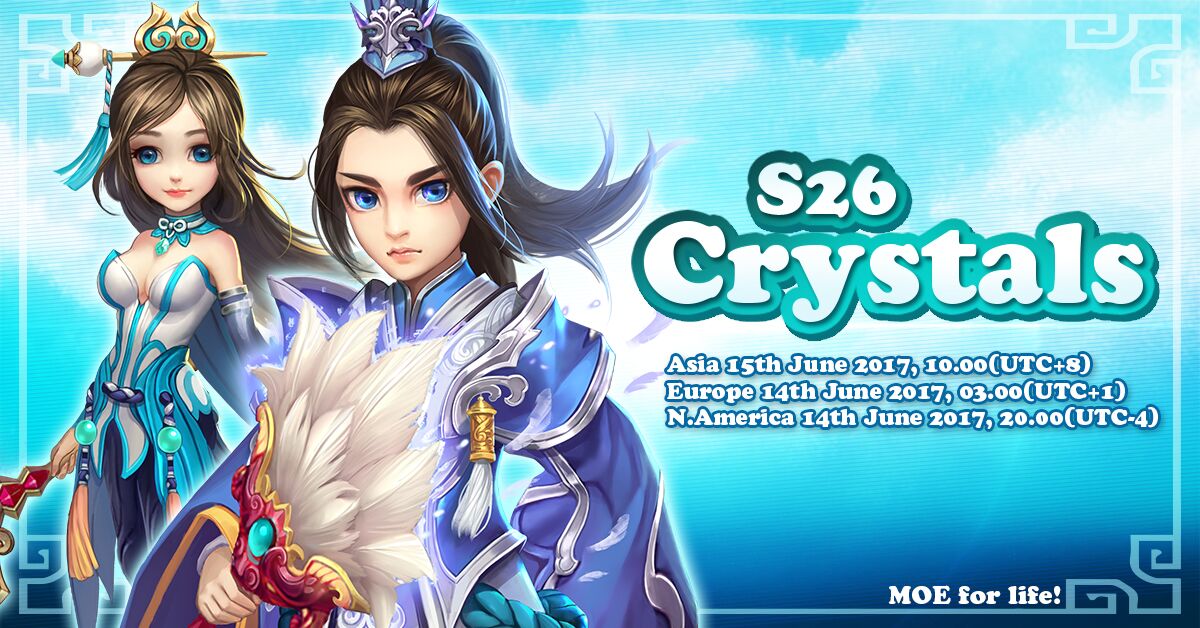 Get the first Eastern Fantasy <Myth of Eastern> mobile game right now!

A mysterious adventure to the east. Cool in Arts, perfect combination between Korean and oriental fantasy style with technology of COCOS-2DX displayed game is coming NOW!
Official page:-
Download link: http://goo.gl/Gwv2z7
APK Link: http://bit.ly/2dKbipm
Facebook: https://www.facebook.com/eyoumoe
Email: [email protected]
Instagram: eyougame_moe
<Myth of Eastern> S25 Gypsophila will lauching on:-
Asia 15th June 2017, 10:00(UTC+8)
Europe 14th June 2017, 03:00(UTC+1)
N.America 14th June 2017, 22:00(UTC-4)
By using its unique eastern art style, it shall create a new era of fun in gaming! Ride mounts and flying units to fly and soar thru the skies! Team up with friends and defeat your enemies! Customize and set up your team to form the team ever!
JOIN US NOW!
by MOE Offical Team
14/06/2017